About Linwood Supply, Inc
Linwood Supply was founded in 1993 to distribute to a variety of products for erosion control, vegetation management, horticulture, landscape, specialty agriculture, golf, water management, and structural pest control. Linwood Supply is located in Dixon, California midway between the San Francisco Bay Region and the Sierra Nevada Mountains – just about in the middle of the Great Central Valley of California.
Our deepest "roots" in California date back to the 1850's when Dr. Henry Haile acquired a lemon seed while crossing the Isthmus of Panama to the Pacific Ocean on his way west from New York. The seed was planted and the resulting tree was later the subject of an article in "Science Magazine" (~1870). Henry was active with the San Francisco Bay District Agricultural Society, and his produce won numerous prizes at the 1858 California Horticultural Society's Fair. He has been documented as being the first to import a new crop - hops - into California which was planted on his son-in-law's property near Sacramento; from his nursery in Alameda he bred an early ripening plum, and with his son-in-law, Wilson Flint, owned several large nurseries in Northern California between 1850 and the late 1860's.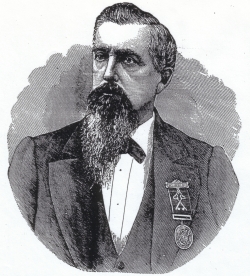 After the end of the Civil War, Dr. Haile's son, Charles, also settled in Alameda, and soon started the Live Oak Nursery which was located on the families' property towards the north end of the island; today, Haile Street in Alameda is named after their family. Live Oak Nursery offered a variety of shade and fruit trees plus a few decorative shrubs. Live Oak Nursery was closed after the early death of Charles' son Linwood. Charles would eventually finish his career as the Horticulturalist for Alameda County, and it is thought he grew and planted many of the older trees in and near the city of Alameda.
Today, Linwood's great grandson, Michael Haile, is the President of Linwood Supply, Inc. and is a licensed Pest Control Advisor with over 30 years experience, he is also a Certified Crop Advisor. Prior to founding Linwood Supply, he held positions with Turf Tech as a branch manager and with Moyer Chemical Co. as a technical sales rep for the Bay Area. Linwood Supply, Inc. is a California based certified Small Business Enterprise (SBE). The company's primary areas of expertise include plant nutrition (fertilizer), erosion controls, pesticides, PCO products, vegetation management (herbicides), seed, soil polymers and storm water management; we also offer many related and secondary products and services such as written pest control recommendations, soil testing and more.
Linwood Supply's customers include contractors, horticulturalists, hydroseeders, golf courses, pest control applicators, landscapers, farmers, and similar professional end users, including numerous local, state and Federal agencies. While our focus is to serve the western United States, particularly California, we ship throughout the United Sates and send some products to other parts of the world such as Europe and the Pacific Rim.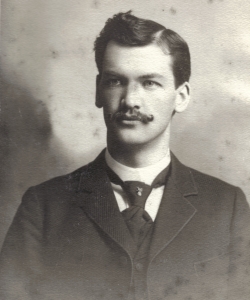 MISSION STATEMENT
We don't have one. As if long winded statements really mean anything.
Every customer is different.
Every site is different.
Every problem is different.
Every solution is different.
Linwood Supply is different because we treat your needs as our own.